The Hammond Sports Hall of Fame celebrated its 28th Anniversary March 11, 2014 by inducting a class of seven distinguished contributors to Hammond's proud sports heritage. Inducted before a Hammond Civic Center audience of more than 400 were:


Spencer M. Greer - longtime Hammond coach and Morton alumnus.
Thomas L. Kujawa - Hammond coach,
Milan (Meech) Metikosh - 1940s/'50s Hammond High/University of San Francisco basketball player,
Kerry Mitchell - veteran sports journalist and Hammond High graduate,
Pat Montalbano - Clark coach and athletics administrator,
Paul Patterson - longtime college basketball coach and Morton alumnus,
Michael Strabavy - 1980s/90s Bishop Noll and Indiana State University track and baseball standout .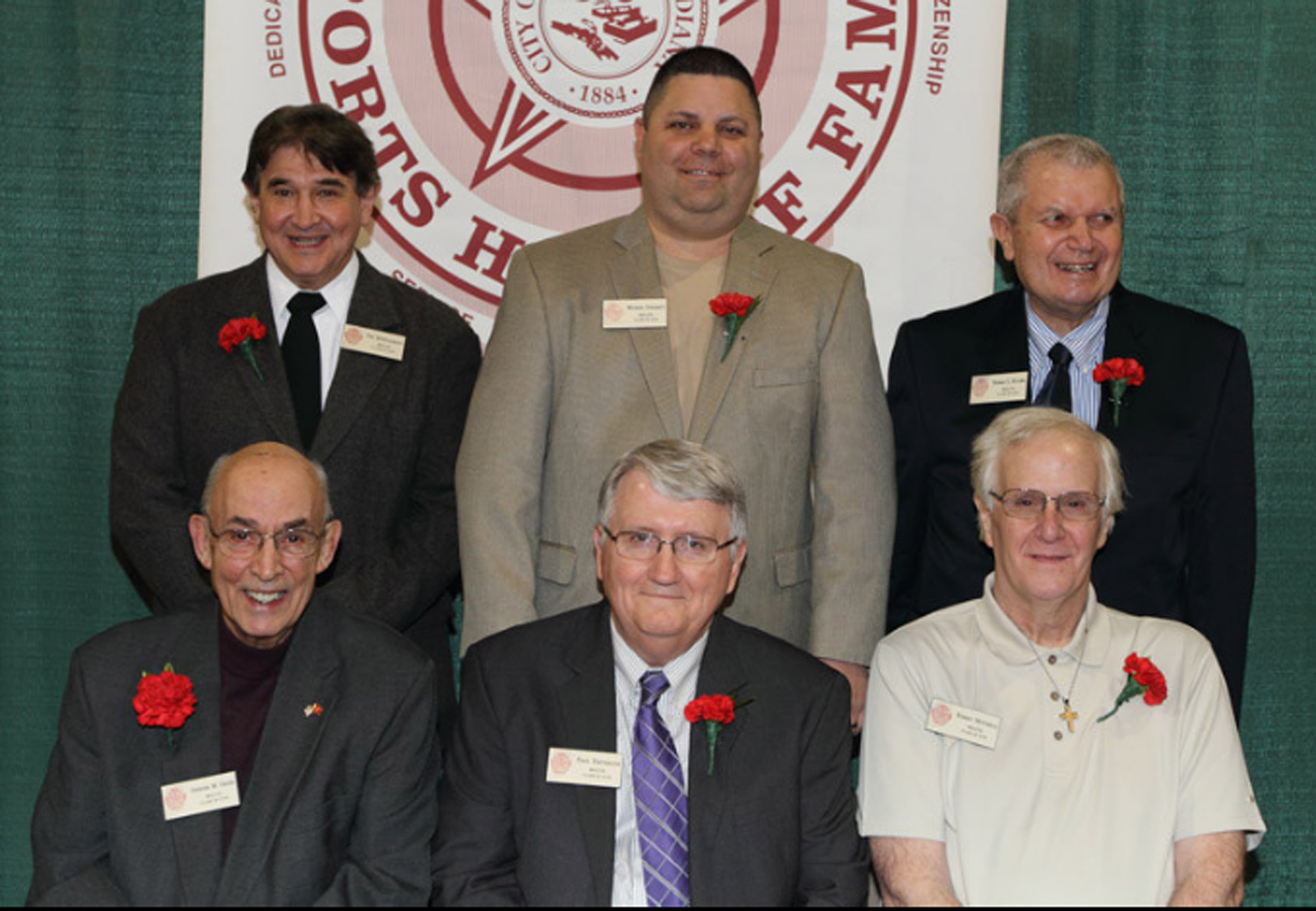 From left sitting: Spencer Greer, Paul Patterson, Kerry Mitchell
From left standing: Pat Montalbano, Michael Strabavy, Tom Kujawa
Also, Milan (Meech) Metikosh was inducted posthumously. (His nephew, Jeff Kucer, accepted on his behalf.)
View more 2014 Banquet photos here.
The 29th annual Hall of Fame induction will take place in March, 2015. To nominate a candidate for induction, please print an induction nomination form, complete it and send it to:
The Hammond Sports Hall of Fame,
c/o the Hammond Civic Center,
5825 Sohl Ave.,
Hammond, IN 46320;
or fax @ 219.933.4000.